Lloyd Rees AC CMG (1895-1988)
Lloyd Rees was an Australian landscape painter notable for his preoccupation with depicting the effects of light while at the same time placing an emphasis on the harmony between man and nature.

Born in Brisbane, Rees lived mainly in Sydney and later spending much time in Hobart with his son and family. He studied and travelled extensively in Europe from the 1920's through to 1973 revisiting his connections with the towns and countryside of France and Italy.

Rees won the Wynne Prize in 1950 and 1982, the Commonwealth Jubilee Art Prize in 1957, 1971, the John McCaughey Memorial Art Prize and also the International Cooperation Art Award.

Rees was appointed a Companion of the Order of St Michael and St George (CMG) in 1978, a Companion of the Order of Australia (AC), Australia's highest civilian honour, in 1985 as well as the Médaille de la Ville de Paris in 1987 in honour of his artistic achievements.

Rees taught art at Sydney University's Faculty of Architecture from 1946 to 1986, and in 1988 he received the Sydney University Union Medal for his contributions to art and the University. Also in 1988 he was named as one of the Australian Bicentennial Authority's 'Two hundred people who made Australia great'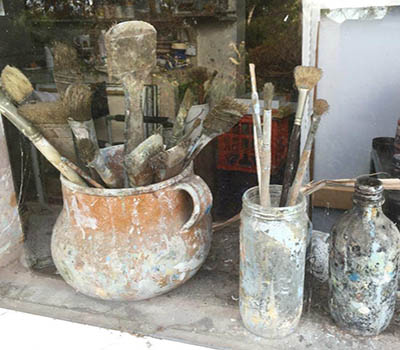 His drawings and paintings covered many aspects of landscape, particularly Sydney, the Harbour and Northwood where he lived for most of his life.

His life and works have been well documented, through his own words and the accreditation of authors including Renee Free and Hendrik Kolenberg. His works are held in all major public collections in Australia, and significant private collections both here and overseas.

However, it is to the actual practice and painting of Lloyd's that this award is dedicated. The essence of his artwork, substantiated and underpinned by sound draughtsmanship, was not limited to a particular style or place. His work reigned as a Master in his exploration of colour and light in the landscape aside from political, artistic manifestos or conceptual dogma. He gave us simply a celebration of beauty in landscape, and light, through his works.

This Award seeks to champion and perpetuate outstanding painting practice and is honoured to bear the Lloyd Rees name.