COLVILLE GALLERY - 91A Salamanca Place, Hobart
Colville Gallery is a Hobart based gallery specializing in Contemporary and Modern Fine Art. The Gallery presents works by contemporary Tasmanian and Australian artists featuring paintings, works on paper, photography and sculpture in an annual program of curated exhibitions. Selected International Artists are also periodically shown. Colville Gallery actively promotes its represented artists through participation in national art events and art fairs including Melbourne Art Foundation Art Fair.

Colville also presents a regular program of Fine Art Auctions for collectors in the contemporary, modern and colonial periods of art.

Established in 2004 in Colville Street Hobart, it moved to its current Salamanca Place location in 2009 after acquiring the Salamanca Collection, the oldest continuously running Hobart gallery, originally established by Marjorie Hill in 1969.

Colville further manages artists estates including documentation, management, exhibition and touring of significant works within solo or group exhibitions and the private sale of works. Recent portfolios including
Max Angus (1914-2016) - "History of Hydro" Mural -Tarraleah 1950
20 panel panorama of cultural significance relocated from historic village. Sold 2018.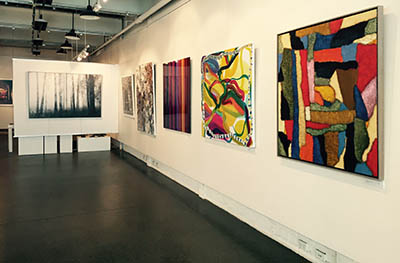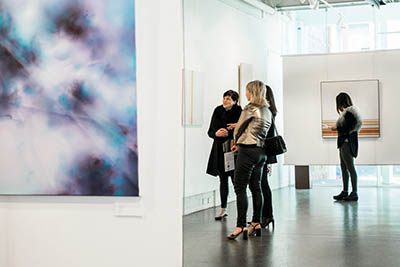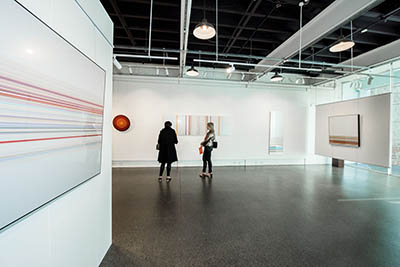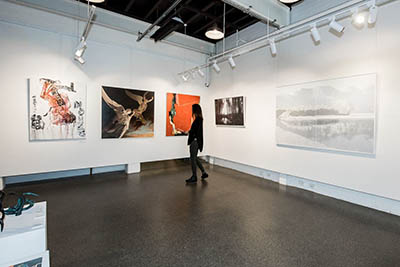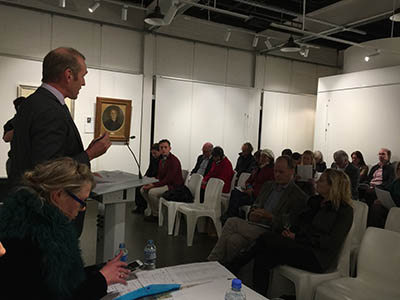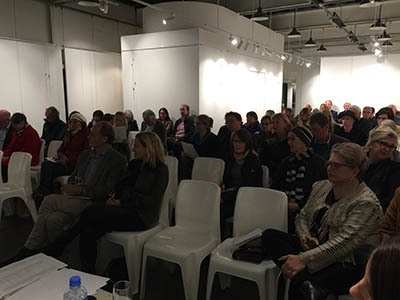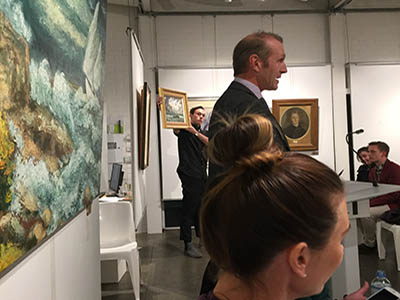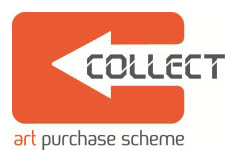 COLLECT Art Purchase Scheme
Colville Street Art Gallery is a proud partner of the COLLECT Art Purchase Scheme.
The first scheme of its type in Australia, The COLLECT Art Purchase Scheme is an interest free loan program that enables you to purchase works by contemporary Tasmanian artists.
All Australian residents can apply to the scheme which can only be accessed through a select group of Tasmanian galleries. You can buy sculpture, glasswork, ceramics, paintings, drawings, photography, furniture, jewelry, any artwork by a Tasmanian living artists that retails between $550 and $11,500. The minimum amount you can borrow is $1,000 and the maximum is $8,500. This means that you can buy a number of lower priced works retailing at $550 upwards, or with a deposit of $3,000 you can buy a single $11,500 work. There are no application or administrative costs. The only cost is the retail price of the artwork.
For further information, including the Terms and Conditions visit www.collect-art.com.au. The COLLECT Art Purchase Scheme is an initiative of Arts Tasmania through its industry development program.
Director Trudi Curtis - Art Historian & Curator.
Established Colville Gallery 2004 as a Hobart based gallery specializing in modern fine art representing contemporary Tasmanian and Australian artists.

Established the Lloyd Rees Art Prize in 2012.

Extensive Public and Private Arts Sector experience including:
Tasmanian Museum and Art Gallery,
The University of Tasmania Fine Art Collection,
Arts Tasmania
Joseph Brown Gallery
Christies Auction House, Australia

Extensive experience in Registration, Documentation and Research of Tasmanian and Australian art, including the curation and development of exhibitions.

Accredited Commonwealth Valuer, undertaking research and documentation of a wide range ofw artworks for the Commonwealth Cultural Gifts Program; valuations of Public collections including Parliament House Tasmania, Hobart City Council, and private collections across Australia.

Terms & Conditions
Colville presents artists work and prices are marked in Aus$ representing the value of works in the market place, consistent to the creators accreditation through scholarship, exhibitions, awards, collections and industry recognition.
We are able to offer Gift Vouchers and Layby terms, however a maximum period of 3 months is confirmed as trading under these agreements, after which time, should the terms of payment not be completed, any monies paid are forfeited.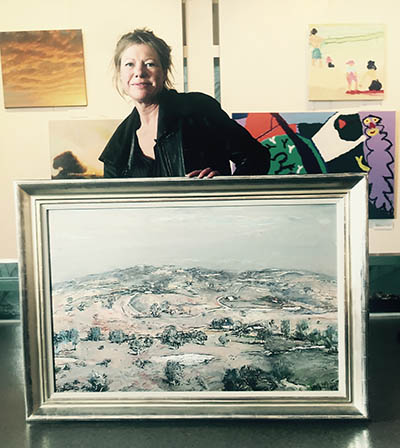 Approved to value for the Australian Government's Cultural Gifts Program. Australian and Australian related paintings, drawings, watercolours, prints, etchings, sculpture and photography from 1770, and Australian Art Publications including artists' books, catalogues, archival and related material.