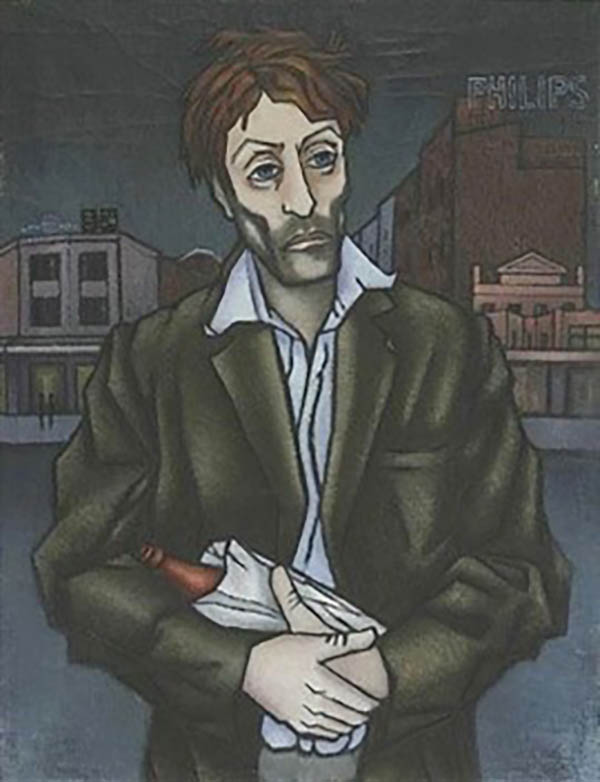 Lot 50
Howard Arkley (1951-99) Australia
Brett Lea 1971
Oil on canvas
100 x 77.5cm
Condition Excellent
Signed & dated , Inscribed verso 'Toloorno Gallery Fitzroy Street St Klda/ Subject Brett Lea 197?
Private collection Hobart; Artistry Galleries, Melbourne; Sotherby's Fine Art Auction 28/11/05 (184); Eva Breuer Gallery, Sydney; Private collection Sydney; Tolarno Gallery, Melbourne
Mossgreen Auctions Fine Australian Art 16/11/2010 Lot#19
Estimate $35,000 - $40,000
Catalogue Details
Well known Australian artist who last body of work was featured in the Australia Pavillion, Venice Biennale 1999.
The subject of this portrait is Brett Lea, an early work from 1970, and was painted locally in Melbourne by Howard who was also familiar with the strong works of John Brack.
One of three children adopted by the wealthy Darrell Lea family, Shelton, Honey and Brett, were treated as secondary to the family. Within a strict Victorian type regime it was not perhaps a happy life, Shelton retreated to poetry and drugs and died 2005. A fuller history has been written by Diana Georgeff. Delinquent Angel, Biography of Shelton Lea.