Auction 5th March 2019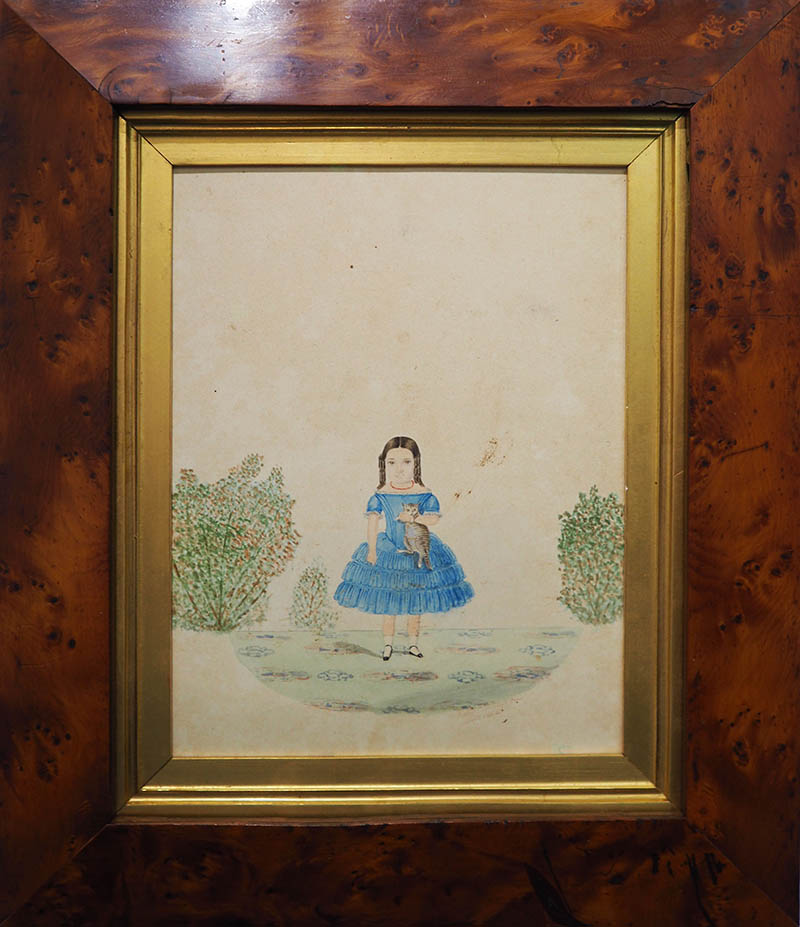 Lot 30
Charles Henry Theodore Costantini (b France 1803 Aust 1823-25, 1827-57, -1860) British, Australia
Portrait of Mary Tame
1854
Watercolour, pencil and Huon pine frame
20 x 15cm (sight) 32 x 27.5cm (fr)
Condition Excellent
Provenance Family descent
Signed and dated lower right
Catalogue Details
One of the most colourful characters and artists of the early years of the Tasmanian colony, Charles Henry Theodore Costantini, thief, forger, surgeon and artist was born in Paris in 1803 and is distinguished by being one of the few convicts transported twice to Australia. Despite these beginnings, Costantini received his certificate of freedom in 1834, after which time he established himself as a painter of portraits and homesteads in Van Diemen's Land. Much of his life remains shrouded in mystery, and it appears he was more than happy to be an enigma. Costantini died in Hawaii in 1860, age 57.
Costantini's portraits exhibit delicate proportions and few landscape features. There are very few known examples, and are therefore valuable links to colonial Tasmanian history.
Portrait of Mary Anne Tame an accompanying portrait to her sister Sophia Ann Tame who is presumably Mary Ann Tame's sister, exhibited 1989 Masterpiece Gallery, Hobart. Both portraits were signed and dated 1854.
It also appears that Mary Ann Tame's mother was also called Mary Ann Tame. Mary Tame's marriage certificate, which notes married to William Latham United Church England and Ireland, Franklin 1870.